American born pianist, singer, arranger and professional performer since 1980. Currently based in Japan since the 1990s and performing at such upscale venues as the Ritz Carlton in Osaka since its 1997 opening as well as hotels and dining establishments in Kobe, Japan. Thank you for taking the time to visit my website.  Due to the pandemic and the resulting lack of live performances my mission continues in recording and to try to convey a feeling of spontaneity, randomness and a warm analog experience.  
I no longer feel like a teenager in this line of work.  Having performed in many counties and different venues, reading a room has become second nature, but when it comes to producing music that will convey the excitement of a live performance there is still very much yet to learn.  
What makes me different?  I try to sing in my own voice and play what I feel, but take a listen and decide for yourself. Sorry but at the moment my music is not being streamed on Youtube or Spotify. 
Brief history: Formally studied classical music in my youth but learned pop and jazz by ear and from playing with others.  Never aspired to fame or fortune and tried every job I could to avoid being a musician...but after a while it became inescapable.
I aspire to constantly improve, especially spiritually as that will inform everything else. I also value being technically well informed and living in the moment with humility, gratitude and love for my audience.
I'm grateful for the success I have enjoyed and the lessons learned. It is taking a lot of hard work to live up to my own ideals, but I am determined to do just that, and prove worthy of my talents. Over 40 years ago, when I went pro in this business, I must admit my only goal was to make a living working full-time as a musician. My goals have expanded and my commitment to making a positive contribution and serving my muse only gets stronger every day. To me, that means networking with other positive people, learning what I can and working daily to grow and inspire others.
In my 31 years as a performer and businessman in Japan I have built a solid reputation for honesty, integrity and reliability. My schedule here usually ran 6-7 days a week, but lately I've abandoned that schedule, in order to put health and family first, to hone new skills and to continue creating without the pressure and burden of deadlines.
........Walter Clark, Founder of Clark Enterprises.
My interest in CD recording took off around the turn if the 21st century when it became possible to record a CD by yourself. Perhaps it was an act of rebellion in the beginning, just to prove it could be done well without a huge budget, but after a while things started to take shape.  I'm listing the CD's below in order of my preference. 
If I could recommend only one CD it would be this one, recorded in spring 2006, and containing the most requested and loved songs here in Japan.  Still many years later it is immensely popular and entitled Many Splendid Things, a jazz effort, and it features many standards with surprisingly original arrangements.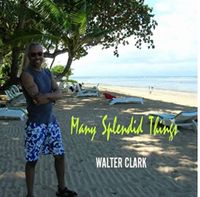 This sold out album was re-mastered, re-pressed and re-released in October 2011.  At the end of 2012, the remastered version sold out, and an improved version was released in 2013.  
In 2016 the above version also sold out and a new version, the "10th Anniversary Edition," was released which is a further improved and remastered version.

The phenomenal interest and love for this CD has expanded to create new opportunities for recording and performances in various cities in Japan, and inspired me to continue producing better and more interesting music, as well as study of recording and mixing techniques and equipment. Below is list of various outlets for this CD.
Many Splendid Things (10Th Anniversary Edition) Australia Audio CD
On March 10 2020  we released a new CD called, "Night And Day," and it became available on Amazon.  It's a compilation of songs recorded from the year 2001 to the year 2019, some live and some done in studio.
Highly recommended and although there are yet very few copies in the wild it is already being acclaimed as my best release to date.  Due to the pandemic shipping is only available through third parties like Amazon, although I can ship direct inside Japan. My favorite cuts from this album include All The Way and  After the Lovin' 
The CD is also available from iTunes and Apple Music.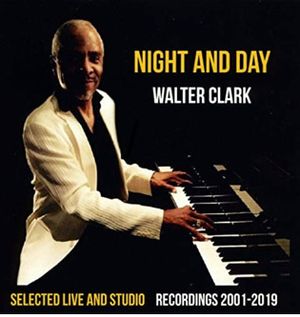 Handmade - Live CD. A collection of songs recorded live, mostly favorite requests from customers at the time of the performances. Recorded using only handheld recorders. No overdubs. Songs of Billy Joel, Nat King Cole, Sting, Carpenters, Tom Jones, and others.
Although downloads are still available the hardcopy of this CD was not re-pressed after it sold out  500 copies in March 2019.
(This album was recorded in 2013 and released in spring of 2015.)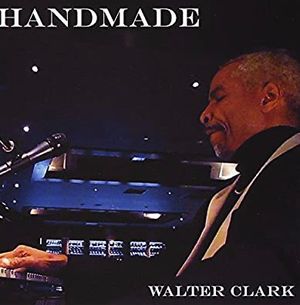 The 2011 first release of, Best Thing to Come, an album which took over three years to produce, almost never saw the light of day as I was debating whether or not to return to America and re-start my life there.  Blending elements of lounge, new age, ethnic, jazz, rock, and spiritual minded music it features new songs and new arrangements of earlier original songs. Intimate and laid back, smooth vocals with thoughtful and uplifting lyrics.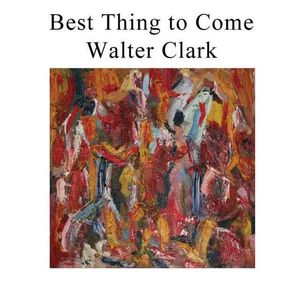 Also remastered in 2012, after being sold out a final "5th Anniversary Version" was released in 2016.
The First version is available at all leading distributers.  The latest version is only available in hard copy.
Over an hour long it includes several original songs as well as re-recordings of songs from my first 2002 CD, Perfect Love, including the title cut.
And below is my first official release from 2002, although there were a couple pilot releases a couple years before. 
In spite of the unprofessional cover jacket design customers quickly snapped up all 500 copies of this album, giving me the inspiration to continue studying recording and self-production. The most popular tracks are Layla, Pianoman and Amazing Grace.